The Face of Talent, August 5-9, 2019
Since it was founded by the 4A's in 1973, the Multicultural Advertising Intern Program (maip) has been a launching pad for promising students with diverse backgrounds as they start their advertising and marketing careers.
The 4A's foundation's annual week-long Face of Talent (FoT) program marks the completion of the maip fellows' immersive internships.
Over the decades, the 4A's foundation's annual maip class has grown from 20 students in its first year to 235 today: the largest class ever, representing agencies in markets across the country—from Portland, Oregon, to Portland, Maine.
The 2019 fellows represent a range of disciplines including strategy, art direction, copywriting, project management, account management, media buying and planning, social strategy, user experience, public relations, integrated production, and more.
The 2019 Face of Talent program included the Diversity Career Fair + maip Greenhouse; the Society of Excellence Awards, recognizing alumni achievements; the Face of Talent Luncheon, celebrating maip fellows of 2019; The Leadership Development Forum; Agency Immersion Day; and the #maipcares day of public service, working this year with Cityarts to restore a peace wall in Upper Manhattan.
The class of 2019 joins a network of thousands of professionals representing a more inclusive, more equitable future for an industry that seeks to reflect the society it represents and influences.
This year's Face of Talent marked an emotional milestone, as the 4A's foundation celebrated the life of Sheldon J. Levy, a member of the maip class of 1973 and a dedicated participant and supporter through the rest of his life.
In 2018, Levy pinned the 213 maip fellows in an inspirational ceremony. This year, Levy was remembered from the stage by his colleagues, friends, and family.
"There was a man—there was no myth," said Marc Strachan, chairman of ADCOLOR. "He was just a legend. I don't know if we'll see another one in our lifetime to fill the shoes of Sheldon J. Levy."
Several maipers spoke with us during face of talent about their internships, careers, diversity, and advertising.
Diversity Career Fair + maip Greenhouse
It's a career fair like no other.
For the class of maip fellows, the Diversity Career Fair + maip Greenhouse was a rare opportunity to meet with their dream agencies, present their creative portfolios, fine-tune their interviewing skills, and connect with their new community of supportive peers.
For the more than 70 agencies that participated this year, at Convene in Manhattan's Financial District, it was a chance to strengthen their commitment to building a more equitable future from the ground up.
And these agencies may need to act fast: 96% of the 2018 maip fellows were hired within four months.
Society of Excellence Awards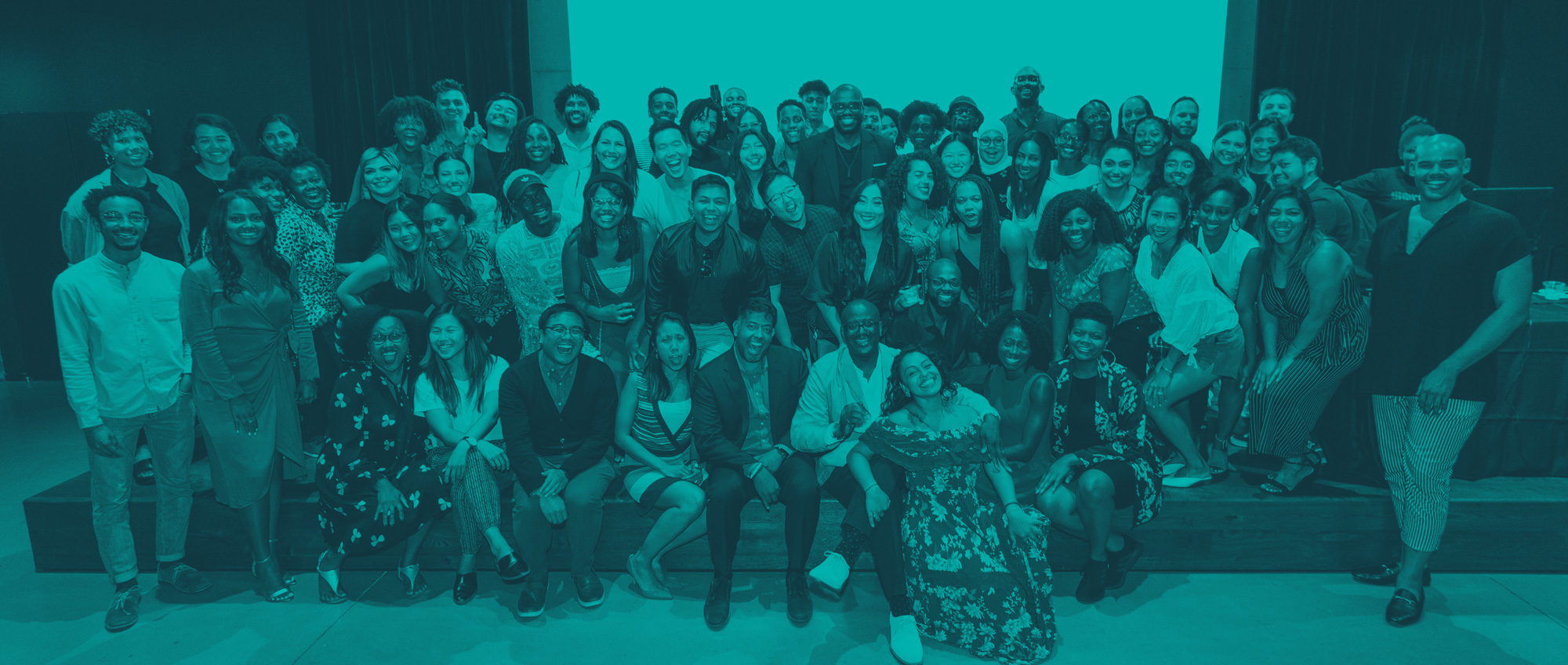 Live Nation's lounge in Manhattan gave a festive ambience to this year's Society of Excellence Awards, recognizing the achievements of maip alumni.
The evening's themes: perseverance and representation.
"When I did maip in 2004, I met one of the only black copywriters I'd met in my entire life. You understand how important that is," said Neisha Tweed, Vertical Lead in the Creative Shop at Facebook, as she recognized this year's maipers to watch for driving change in the industry.
"As alumni, your being role models for your peers and showing up for the maipers—that means so much," Tweed said. "You being present and part of the society of excellence—that's life-changing."
The ninth annual Face of Talent Luncheon assembled 680 maip fellows, maip alumni, agency leaders and supporters, and educators to herald the next generation of advertising and marketing and celebrate both its diversity and its drive.
A day of awards for maip fellows and industry leaders kicked off with CNN's national reporter Miguel Marquez, speaking to 4A's Simon Fenwick about his own professional experiences as a Latino and LGBTQ public figure and covering some of the era's most challenging news events. Following the discussion, the 4A's foundation presented Orville Dale with the Pantheon Award and Renetta McCann with the Gladiator Award, and named Anomaly the Agency of the Year.
The program included a tribute to Sheldon J. Levy, a maip supporter and leader since 1973, when he was a member of its first class. "The only way we continue to grow numbers in this industry is to persist," Levy's son, Sheldon Levy Jr., said. "You have to stay and make your voices heard."
Face of Talent's annual pinning ceremony, conducted by 4A's Jacquelyn Green and Alecia Page, celebrated the 235 guests of honor in the maip class of 2019.